A Message from Principal Ellerbee
Welcome to the start of the 2022-23 school year!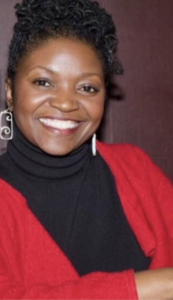 Greetings Powel Faculty & Staff,
Welcome to the start of the 2022-23 school year!
The start of a new school year has always filled me with excitement, as I imagined  all the possibilities that the new year would bring, and this year is no exception.  I am just as excited this year as I was as a brand new teacher, perhaps even more, because I see this year as a new beginning and a fresh start.
Doing school through a pandemic for the last several years, gave us the opportunity to navigate many challenges and this past year was the most challenging of all,  but we survived.  This year, as we RESET, the goal is to not just return to the best of who we have been in the past, but to grow beyond, and achieve and establish a new standard of excellence for Powel School.
Our work will continue to be anchored by our vision for Powel School to be a place of love and learning, as well as our core beliefs:
WHAT WE VALUE (Our Core Beliefs)
• We Put Children First
We act in the best interest of our children – ALL of them.  Their success is our primary aim.
• We Value EVERY Child
Every child is a unique individual with the capacity to learn and achieve
• We Work Collaboratively Because We Recognize There is POWER in TEAM
Every member of the team must be committed to the vision and willing to work as a team to benefit        the students and families that we serve.
• We Take Responsibility for the Growth and Achievement of Students
Every member of the TEAM is accountable for doing their part to ensure we meet our goals
If we keep our eyes on these ideals, we will continue to  learn, grow, and SUCCEED!  2022-23… Let's Go!!
With children in mind,
Principal Ellerbee